首页
I2C-bus specification and user manual.pdf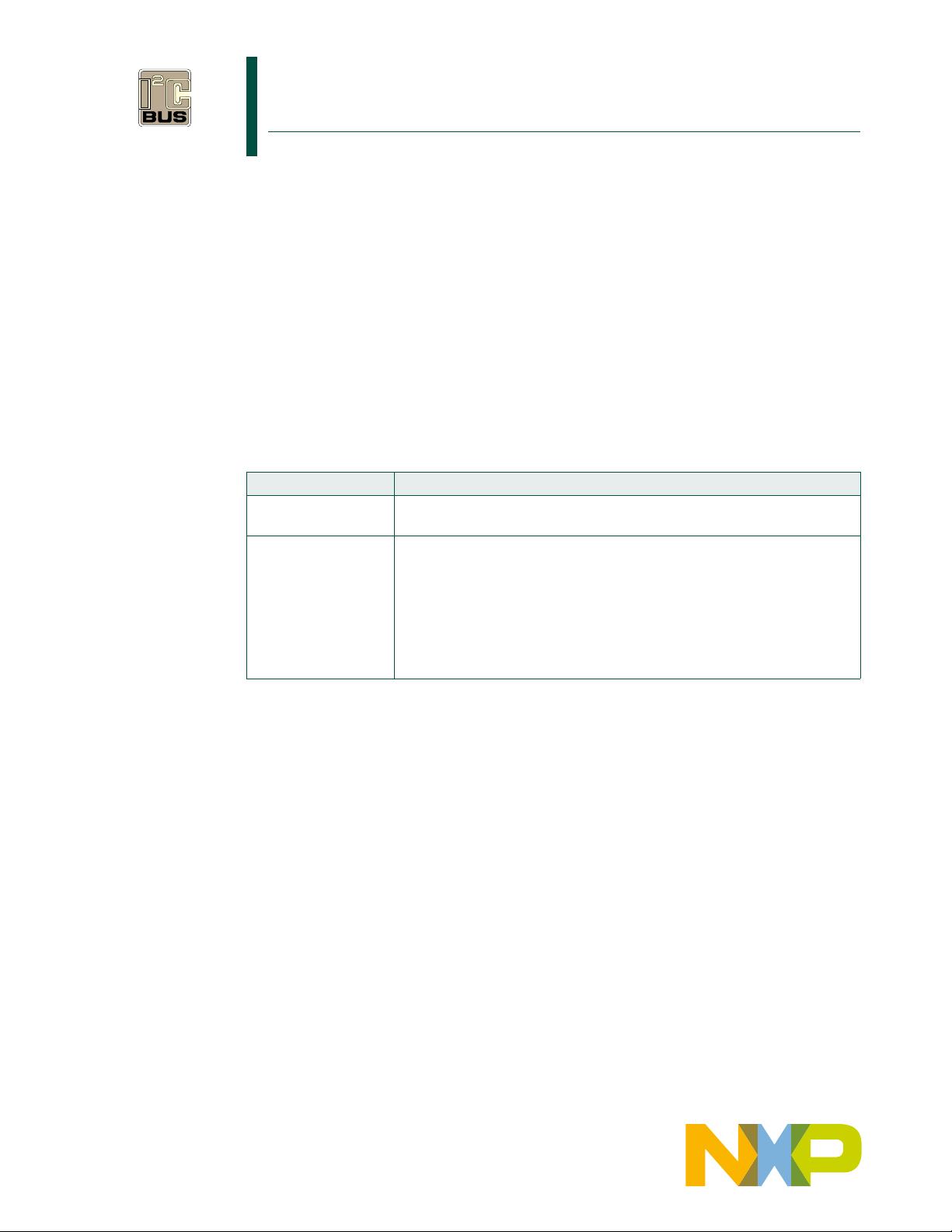 UM10204
I
2
C-bus specificatio
n and user manual
Rev. 6 — 4 April 2014
User manual
Document information
Keywords
I2C, I2C-bus, Standard-mode, Fast-mode, Fast-mode Plus, Fm+,
Ultra
Fast-mode, UFm, High Speed, Hs, inter-IC, SDA, SCL, USDA, USCL
Abstract
Philips Semiconductors (now NXP Semiconductors) developed a simple
bidirectional 2-wire bus for efficient inter-IC control. This bus is called the
Inter-IC or I
2
C-bus. Only two bus lines are required: a serial data line
(SDA) and a serial clock line (SCL). Serial, 8-bit oriented, bidirectional
data transfers can be made at up to 100
kbit/s in the Standard-mode, up to
400
kbit/s in the Fast-mode, up to 1
Mbit/s in the Fast-mode Plus (Fm+), or
up to 3.4
Mbit/s in the High-spe
ed mode. The Ultra Fast-mode is a
uni-directional mode with data transfers of up to 5
Mbit/s.
我的内容管理

收起

我的资源

快来上传第一个资源

我的收益

我的积分

登录查看自己的积分

我的C币

登录后查看C币余额

我的收藏

我的下载

下载帮助
资源上传下载、课程学习等过程中有任何疑问或建议,欢迎提出宝贵意见哦~我们会及时处理!
点击此处反馈