首页
Beginning HTML XHTML CSS and JavaScript[PDF]
Beginning HTML XHTML CSS and JavaScript[PDF]
需积分: 10
55 浏览量
更新于2023-03-03
评论
1 收藏
10.39MB
PDF
举报
Beginning HTML, XHTML, CSS, and JavaScript® Published by Wiley Publishing, Inc. 10475 Crosspoint Boulevard Indianapolis, IN 46256 www.wiley.com Copyright © 2010 by Wiley Publishing, Inc., Indianapolis, Indiana Published simultaneously in Canada ISBN: 978-0-470-54070-1 Manufactured in the United States of America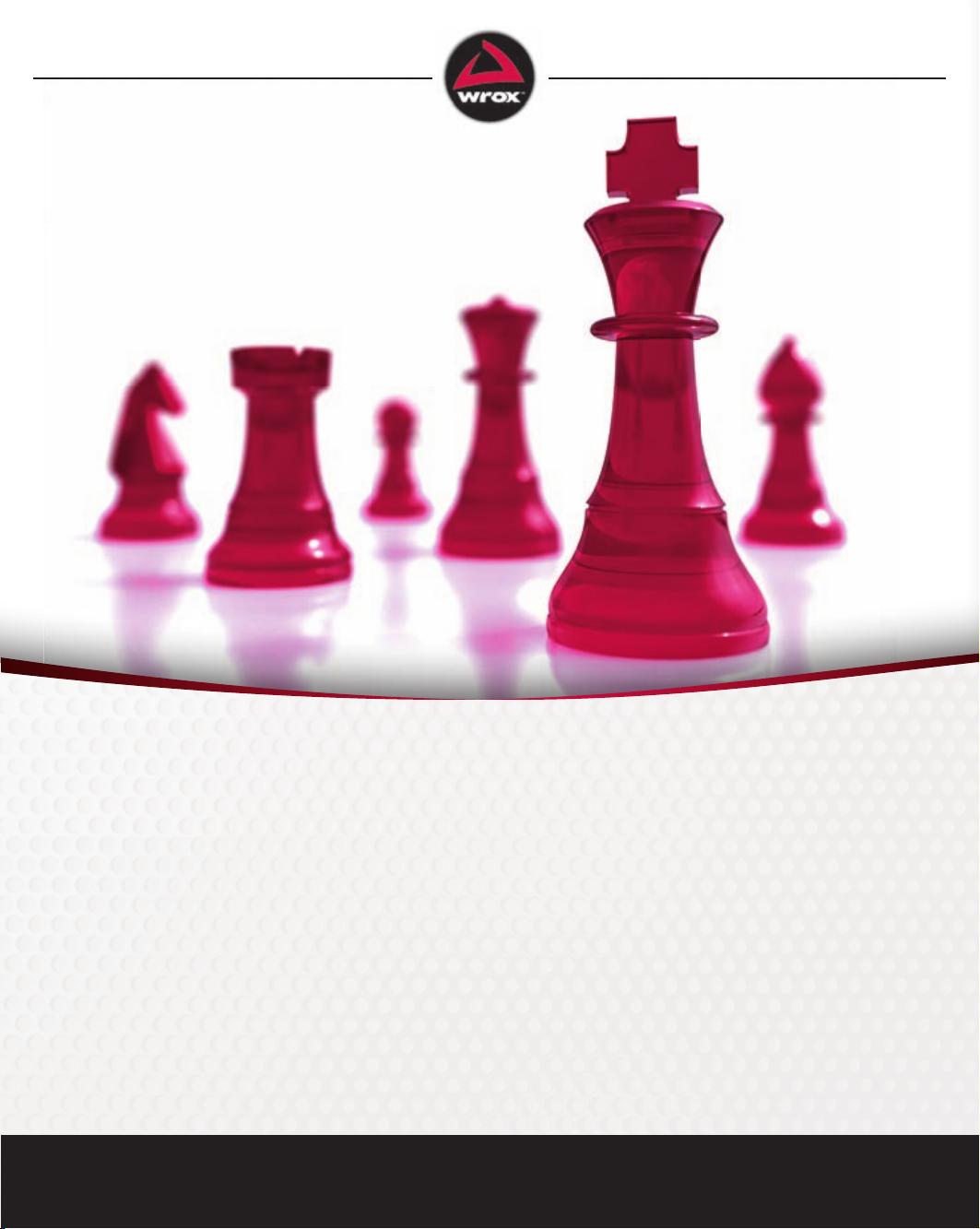 Wrox
Programmer to Programmer™
Join the discussion @
p2p.wrox.com
Jon Duckett
Since the web was first created, the languages used to build web sites
have been constantly evolving. Now a set of best practices has emerged
using HTML or XHTML to create your basic web pages, CSS to control
their appearance and mak
e them look
attractive, and
JavaScript to add
interactivity
. Without assuming any previous
experience, this valuable
resource mak
es it easy to learn how to build web sites using the most up-
to-date web standards. Whether you're a beginner eager to start writing
your first web page or
a more experienced programmer seeking to update
your skills, you will
find practical introductions to these essential lan-
guages, as well a
s
invaluable tips and techniques used by experienced web
•
How to create HTML and XHTML pages that incorporate links, images,
•
W
ays to use CSS to control text, colors, backgrounds, and page layout
•
Design principles employed by experienced designers to create attractive layouts
•
The basics of JavaScript and working with AJAX libraries
•
How to build sites that are accessible, easy to use, and will work
on a variety of devices including mobile phones
•
How to test your web site and put it on the web
•
First-hand experience of coding practices commonly used in the real world
•
The elements of basic text formatting
•
T
ext markup and character entities for special characters
Jon Duck
ett
has spent over a decade helping a wide range of companies implement
innovative web strategies. T
aking a hands-on approach, he designs many of the
projects he works on and helps to code them. During this time, Jon has written
several books covering web design, programming, accessibility and usability
.
W
ro
x Beginning guides
are crafted to mak
e learning programming languages
and technologies easier than you think, providing a structured, tutorial format
that will guide you through all the techniques involved.
Learn to create attractive
web sites that are easy to use
Beginning
HTML, XHTML,
®
questions about this book,
hottest topics in the industry
,
T
ak
e advantage of free code
samples from this book, as
well as code samples from
hundreds of other books, all
Find articles, ebooks, sample
chapters and tables of contents
for hundreds of books, and
more reference resources on
programming topics that matter
我的内容管理

收起

我的资源

快来上传第一个资源

我的收益

我的积分

登录查看自己的积分

我的C币

登录后查看C币余额

我的收藏

我的下载

下载帮助
资源上传下载、课程学习等过程中有任何疑问或建议,欢迎提出宝贵意见哦~我们会及时处理!
点击此处反馈