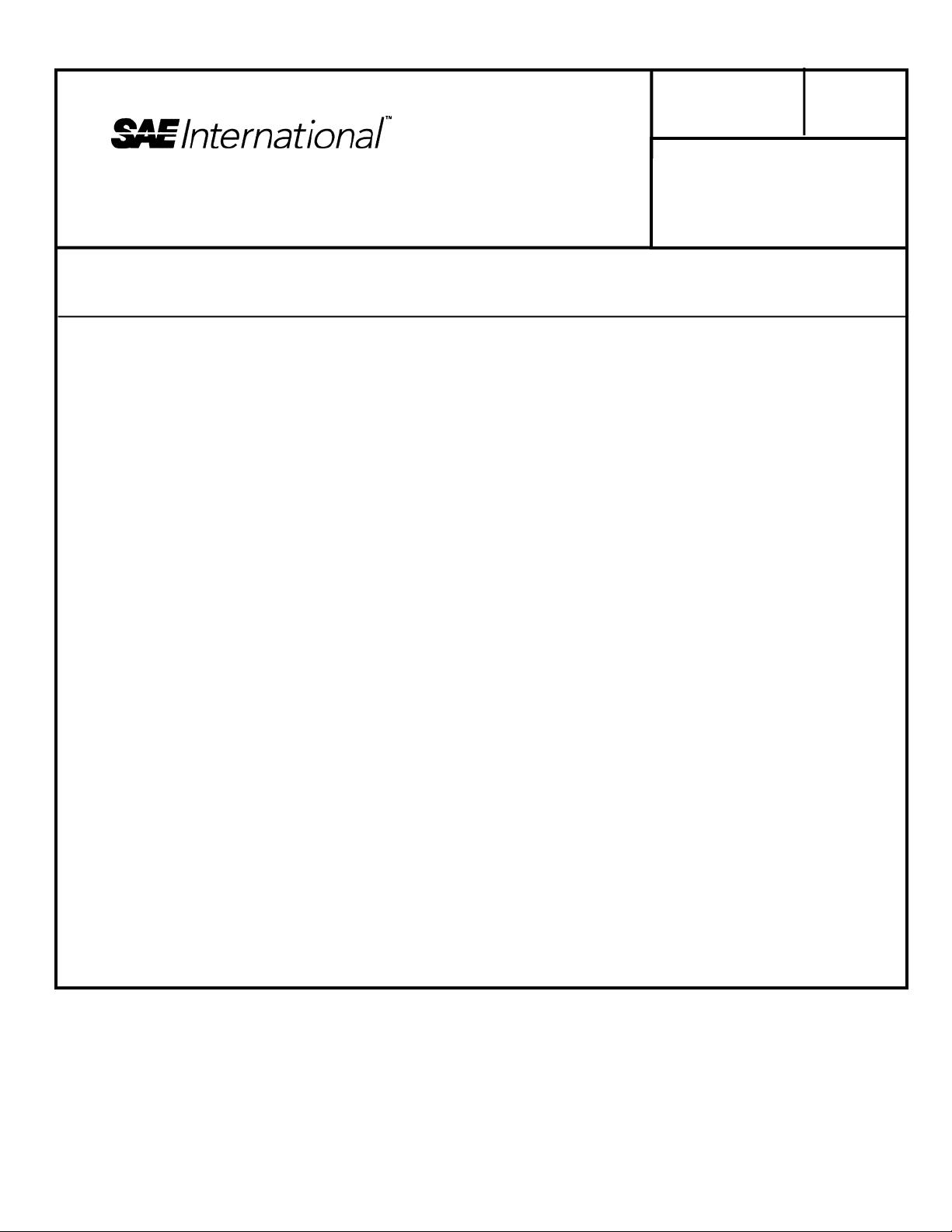 Vehicle Application Layer (through December 2004)
SAE Technical Standards Board Rules provide that: "This report
is published by SAE to advance the state of technical and engine

ering sciences. The use of this report is
entirely voluntary, and its applicability and suitability for any particular use, including any patent infringement arising the
refrom, is the sole responsibility of the user."
SAE reviews each technical report at least every five years at whic
h time it may be reaffirmed, revised, or cancelled. SAE inv

ites your written comments and suggestions.
Copyright © 2006 SAE International
All rights reserved. No part of this publication may be reproduced,
stored in a retrieval system or transmitted, in any form or

by any means, electronic, mechanical, photocopying,
recording, or otherwise, without th
e prior written permission of SAE.
TO PLACE A DOCUMENT ORDER:
Tel: 877-606-7323 (inside USA and Canada)
Tel: 724-776-4970 (outside USA)
Email: CustomerService@sae.org
SAE WEB ADDRESS:
http://www.sae.org
Superseding
Foreword
This series of SAE Recommended Practices has been developed by the Truck and Bus Control and
Communications Network Subcommittee of the Truck
and Bus Electrical and Electronics Committee. The
objectives of the subcommittee are to develop info
rmation reports, recommended practices, and standards
concerned with the requirements design and usage of dev
ices that transmit electronic signals and control
information among vehicle components. The usage of
these documents is not limited to truck and bus
applications; other applications may be accommodated with immediate support being provided for
construction and agricultural equipment, and stationary power
systems. These documents are intended as
a guide toward standard practice and are subject to change so as to keep pace with experience and
technical advances.
我的内容管理

收起

我的资源

快来上传第一个资源

我的收益

我的积分

登录查看自己的积分

我的C币

登录后查看C币余额

我的收藏

我的下载

下载帮助
资源上传下载、课程学习等过程中有任何疑问或建议,欢迎提出宝贵意见哦~我们会及时处理!
点击此处反馈