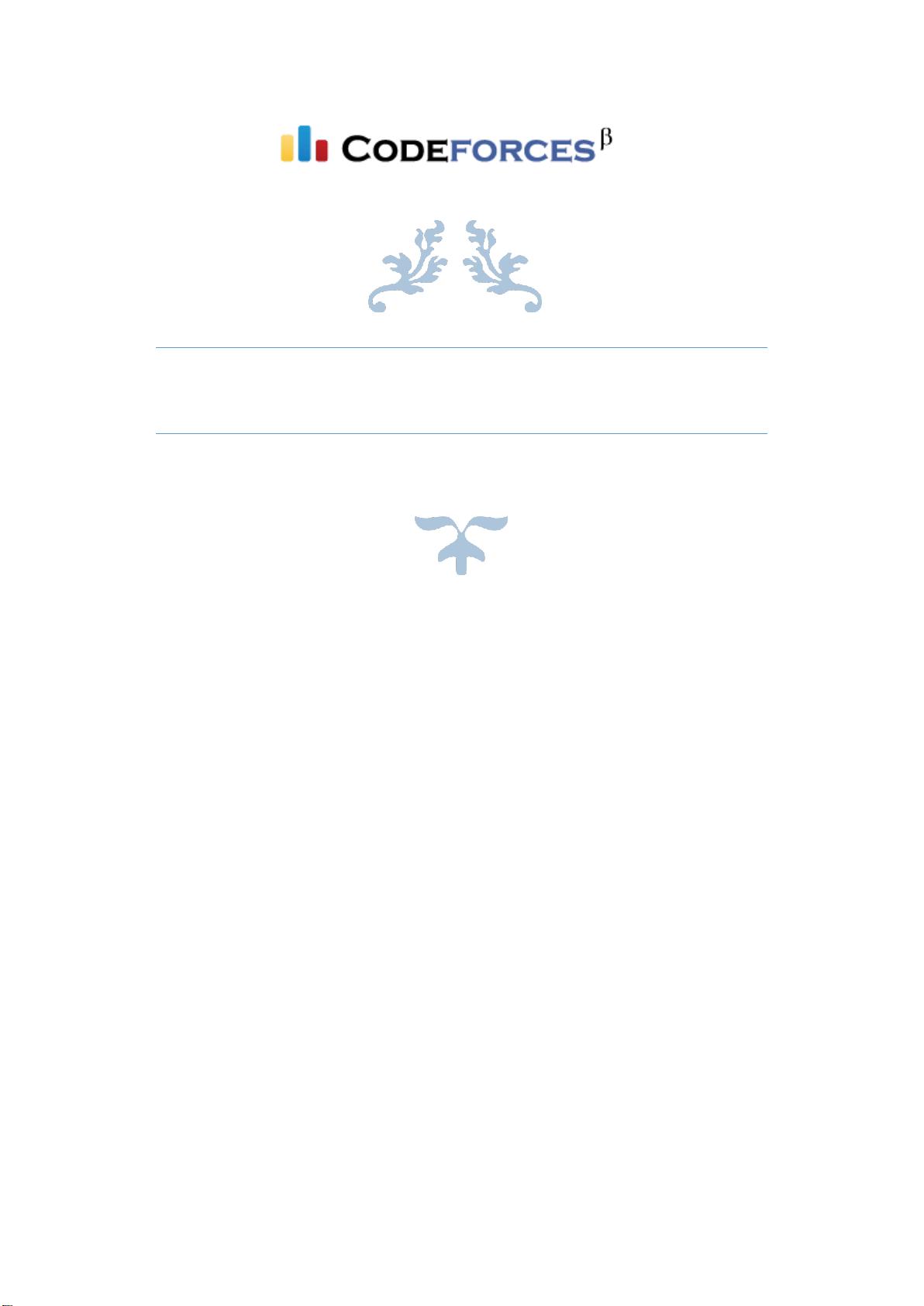 CODEFORCES PROBLEMSET
Sorted by Jerry Xu in Shanghai
Codeforces (c) Copyright 2010-2013 Mike Mirzayanov
Codeforces is a Russian website dedicated to competitive programming. It was created and
is currently maintained by group of sportsmen from Saratov State University led by Mikhail
Codeforces provides to all users following main services:
Participation in the short (2-hours) contests, so-called "Codeforces Rounds", held about
Ability to solve problems from previous contests for training purposes;
"Polygon" for creating and testing problems;
Kind of social-networking by using of internal public blogs.
Contestants are rated by system similar to ELO. There are usually no prizes for winners,
though 100 winners of 100-th Codeforces Round received a T-Shirt. Some bigger contests
(mostly country internal) are hosted on Codeforces base, among them "Yandex Algorithm
2011", provided by Yandex - one of biggest Russian IT-companies.
我的内容管理

收起

我的资源

快来上传第一个资源

我的收益

我的积分

登录查看自己的积分

我的C币

登录后查看C币余额

我的收藏

我的下载

下载帮助
资源上传下载、课程学习等过程中有任何疑问或建议,欢迎提出宝贵意见哦~我们会及时处理!
点击此处反馈