首页
OpenStack Queens for RHEL and CentOS安装指南
OpenStack Queens for RHEL and CentOS安装指南
需积分: 12
243 浏览量
更新于2023-03-16
评论
2 收藏
1.02MB
PDF
举报
OpenStack Queens for RHEL and CentOS安装指南 根据官方文档整理,日期为20180818-20180819。 我采用CentOS 7.4在虚拟机上演着过此文档,能够成功。 本文档只保留了官方文档中RHEL and CentOS的内容。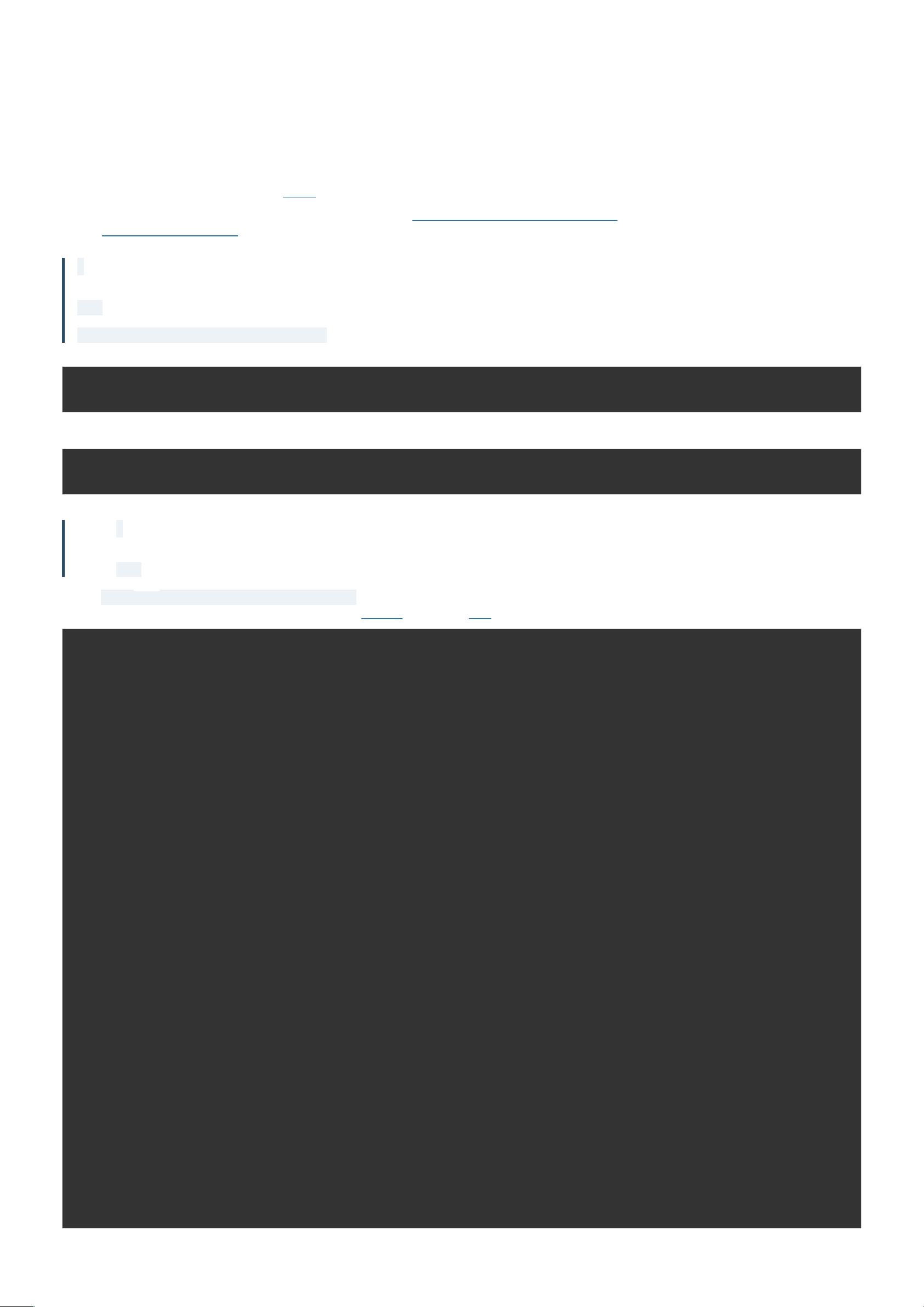 OpenStack for RHEL and CentOS Installation Guide
V20180818
Verify operation of the Image service using
CirrOS
, a small Linux image that helps you test your OpenStack deployment.
For more information about how to download and build images, see
OpenStack Virtual Machine Image Guide

. For information about how to manage images,
see the
OpenStack End User Guide

.
Note
Perform these commands on the controller node.
1.
Source the

admin

credentials to gain access to admin-only CLI commands:
2.Download the source image:
$
wget http://download.cirros-cloud.net/0.4.0/cirros-0.4.0-x86_64-disk.img
Note
Install
wget
if your distribution does not include it.
3.
Upload the image to the Image service using the

QCOW2

disk format,

bare

container format, and public visibility so all projects can access it:
$
openstack image create

"cirros"

\
--file cirros-0.4.0-x86_64-disk.img

\
--disk-format qcow2 --container-format bare

\
+------------------+------------------------------------------------------+
| Field | Value |
+------------------+------------------------------------------------------+
| checksum | 133eae9fb1c98f45894a4e60d8736619 |
| container_format | bare |
| created_at | 2015-03-26T16:52:10Z |
| disk_format | qcow2 |
| file | /v2/images/cc5c6982-4910-471e-b864-1098015901b5/file |
| id | cc5c6982-4910-471e-b864-1098015901b5 |
| min_disk | 0 |
| min_ram | 0 |
| name | cirros |
| owner | ae7a98326b9c455588edd2656d723b9d |
| protected | False |
| schema | /v2/schemas/image |
| size | 13200896 |
| status | active |
我的内容管理

收起

我的资源

快来上传第一个资源

我的收益

我的积分

登录查看自己的积分

我的C币

登录后查看C币余额

我的收藏

我的下载

下载帮助
资源上传下载、课程学习等过程中有任何疑问或建议,欢迎提出宝贵意见哦~我们会及时处理!
点击此处反馈