首页
KLMxGxxETx-B041(eMMC5.1 e·MMC)
KLMxGxxETx-B041(eMMC5.1 e·MMC)

5星
· 超过95%的资源
需积分: 5
480 浏览量
更新于2023-03-16
评论
1 收藏
451KB
PDF
举报
 embedded MultiMediaCard Ver. 5.1 compatible.  SAMSUNG eMMC supports features of eMMC5.1 which are defined in JEDEC Standard - Major Supported Features : HS400, Field Firmware Update, Cache, Command Queuing, Enhanced Strobe Mode,  Secure Write Protection, Partition types. - Non-supported Features : Large Sector Size (4KB)  Backward compatibility with previous MultiMediaCard system specification (1bit data bus, multi-eMMC systems)  Data bus width : 1bit (Default), 4bit and 8bit  MMC I/F Clock Frequency : 0 ~ 200MHz MMC I/F Boot Frequency : 0 ~ 52MHz  Temperature : Operation (-25C ~ 85C), Storage without operation (-40C ~ 85C)  Power : Interface power → VCCQ(1.70V ~ 1.95V) , Memory power → VCC (2.7V ~ 3.6V)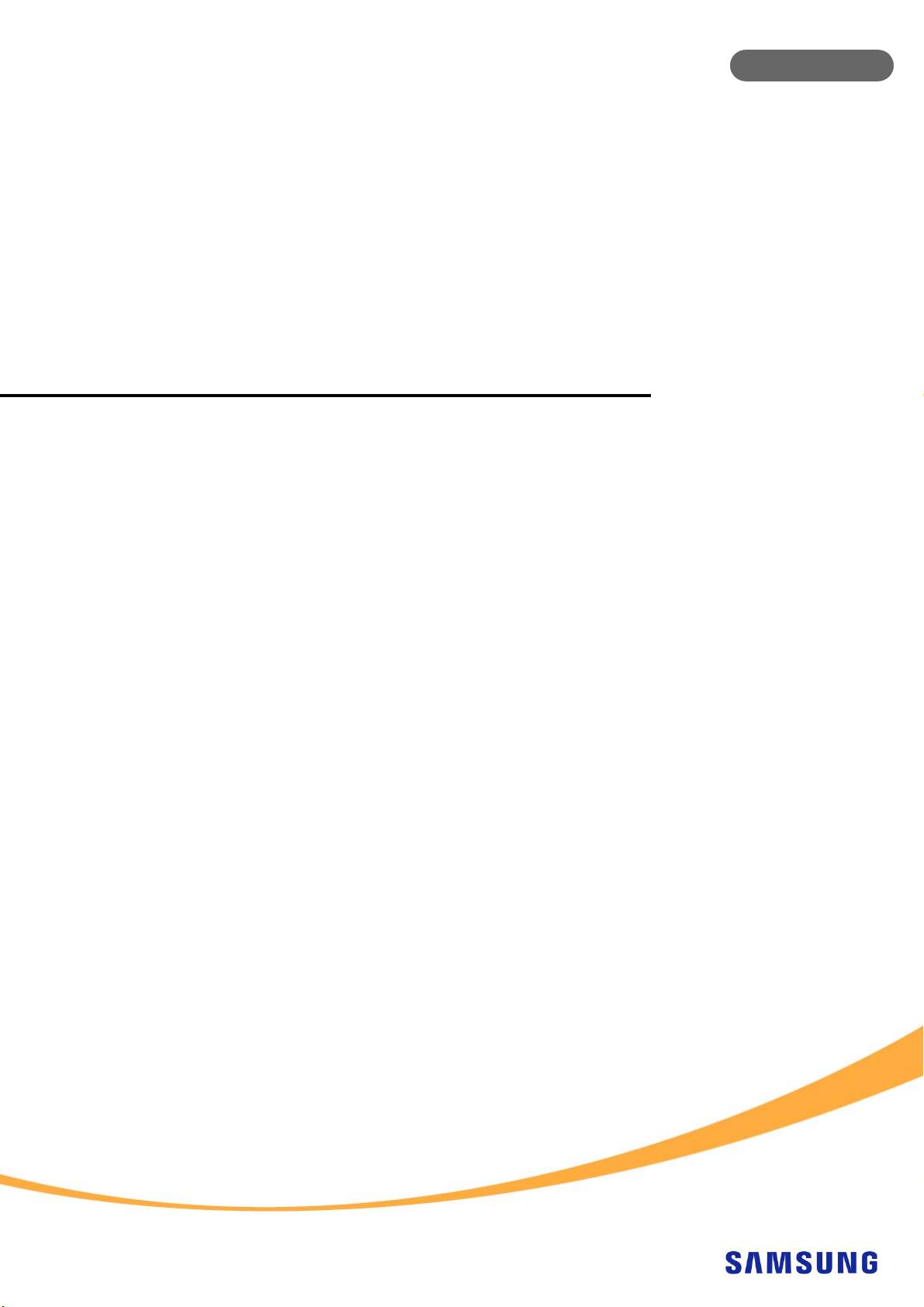 - 1 -
SAMSUNG ELECTRONICS RESERVES THE RIGHT TO
CHANGE PRODUCTS, INFORMATION AND
SPECIFICATIONS WITHOUT NOTICE.
Products and specifications
discussed herein are for reference purposes only.

All information discussed
herein is provided on an "AS IS"
basis, without warranties of any kind.
This document and all information discussed herein rema
in the sole and exclusive property of Samsung
Electronics. No license
of any patent, copyright, mask work, trademark or any other i

ntellectual property
right is granted by one party to the other party under
this document, by implic

ation, estoppel or other-
wise.
Samsung products are not intended for use in life suppor
t, critical care, medica

l, safety equipment, or
similar applications where product failure
could result in loss of life or

personal or physical harm, or any
military or defense applic
ation, or any governmental procurement to which special terms or provisions
may apply.
For updates or additional information about Samsung pr
oducts, contact your nearest Samsung office.
All brand names, trademarks and registered tradem
arks belong to their respective owners.
ⓒ
2017 Samsung Electronics Co., Ltd.
All rights reserved
Rev. 1.21 Jul. 2017
SAMSUNG CONFIDENTIAL
KLM8G1GETF-B041
KLMAG1JETD-B041
KLMBG2JETD-B041
KLMCG4JETD-B041
Samsung eMMC Product family
eMMC 5.1 Specification compatibility
datasheet
我的内容管理

收起

我的资源

快来上传第一个资源

我的收益

我的积分

登录查看自己的积分

我的C币

登录后查看C币余额

我的收藏

我的下载

下载帮助
资源上传下载、课程学习等过程中有任何疑问或建议,欢迎提出宝贵意见哦~我们会及时处理!
点击此处反馈