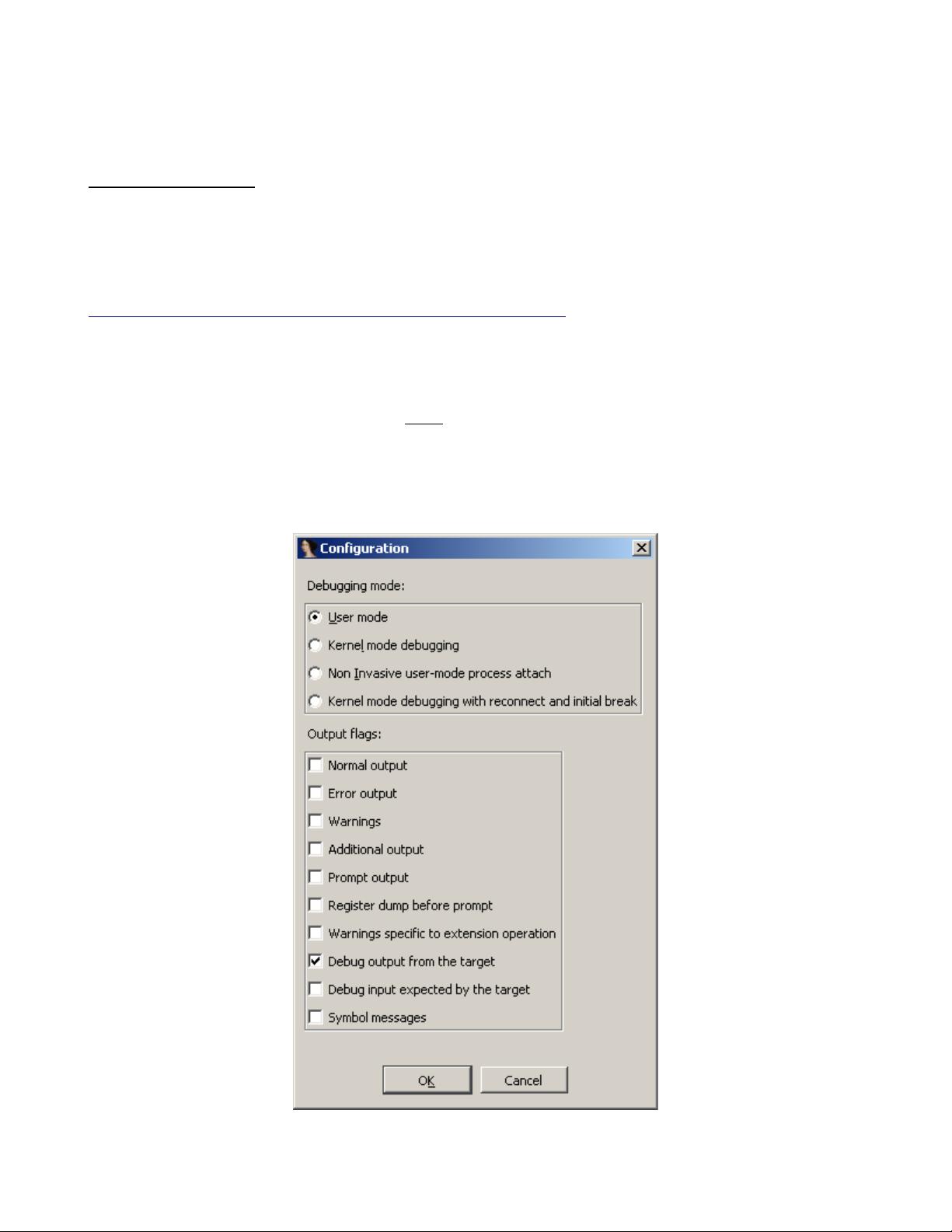 Debugging Windows Applications with IDA WinDbg Plugin
Copyright 2011 Hex-Rays SA
Quick overview:
The Windbg debugger plugin is an IDA Pro debugger plugin that uses Microsoft's debugging engine
(dbgeng) that is used by Windbg, Cdb or Kd.
To get started, you need to install the latest Debugging Tools from Microsoft website:
https://msdn.microsoft.com/en-us/windows/hardware/hh852365
or from the Windows SDK / DDK package.
Please make sure you should install the
x86
version of the debugging tools which is used by both IDA
Pro and IDA Pro 64. The x64 version will NOT work.
After installing the debugging tools, make sure you select « Debugger / Switch Debugger » and select
the WinDbg debugger.
Also make sure you specify the correct settings in the "Debugger specific options" dialog:
我的内容管理

收起

我的资源

快来上传第一个资源

我的收益

我的积分

登录查看自己的积分

我的C币

登录后查看C币余额

我的收藏

我的下载

下载帮助
资源上传下载、课程学习等过程中有任何疑问或建议,欢迎提出宝贵意见哦~我们会及时处理!
点击此处反馈