首页
USB3300_Hi-Speed USB Host, Device or OTG PHY with ULPI Low Pin Interface.pdf
USB3300_Hi-Speed USB Host, Device or OTG PHY with ULPI Low Pin I...
需积分: 39
407 浏览量
更新于2023-03-16
评论
收藏
998KB
PDF
举报
用于USB3300设计的详细说明文档,包含模式和阻抗配置的寄存器说明等。 The USB3300 is an industrial temperature Hi-Speed USB Physical Layer Transceiver (PHY). The USB3300 uses a low pin count interface (ULPI) to connect to a ULPI compliant Link layer. The ULPI interface reduces the UTMI+ interface from 54 pins to 12 pins using a method of in-band signaling and status byte transfers between the Link and PHY. This PHY was designed from the start with the ULPI interface. No UTMI to ULPI wrappers are used in this design which provides a seamless ULPI to Link interface. The result is a PHY with a low latency transmit and receive time. Microchip's low latency high speed and full speed receiver provide the option of re-using existing UTMI Links with a simple wrapper to convert UTMI to ULPI. The ULPI interface allows the USB3300 PHY to operate as a device, host, or an On-The-Go (OTG) device. Designs using the USB3300 PHY as a device, can add host and OTG capability at a later date with no additional pins. The ULPI interface, combined with Microchip's proprietary technology, makes the USB3300 the ideal method of adding Hi-Speed USB to new designs. The USB3300 features an industry leading small footprint package (5mm by 5mm) with sub 1mm height. In addition the USB3300 integrates all DP and DM termination resistances and requires a minimal number of external components.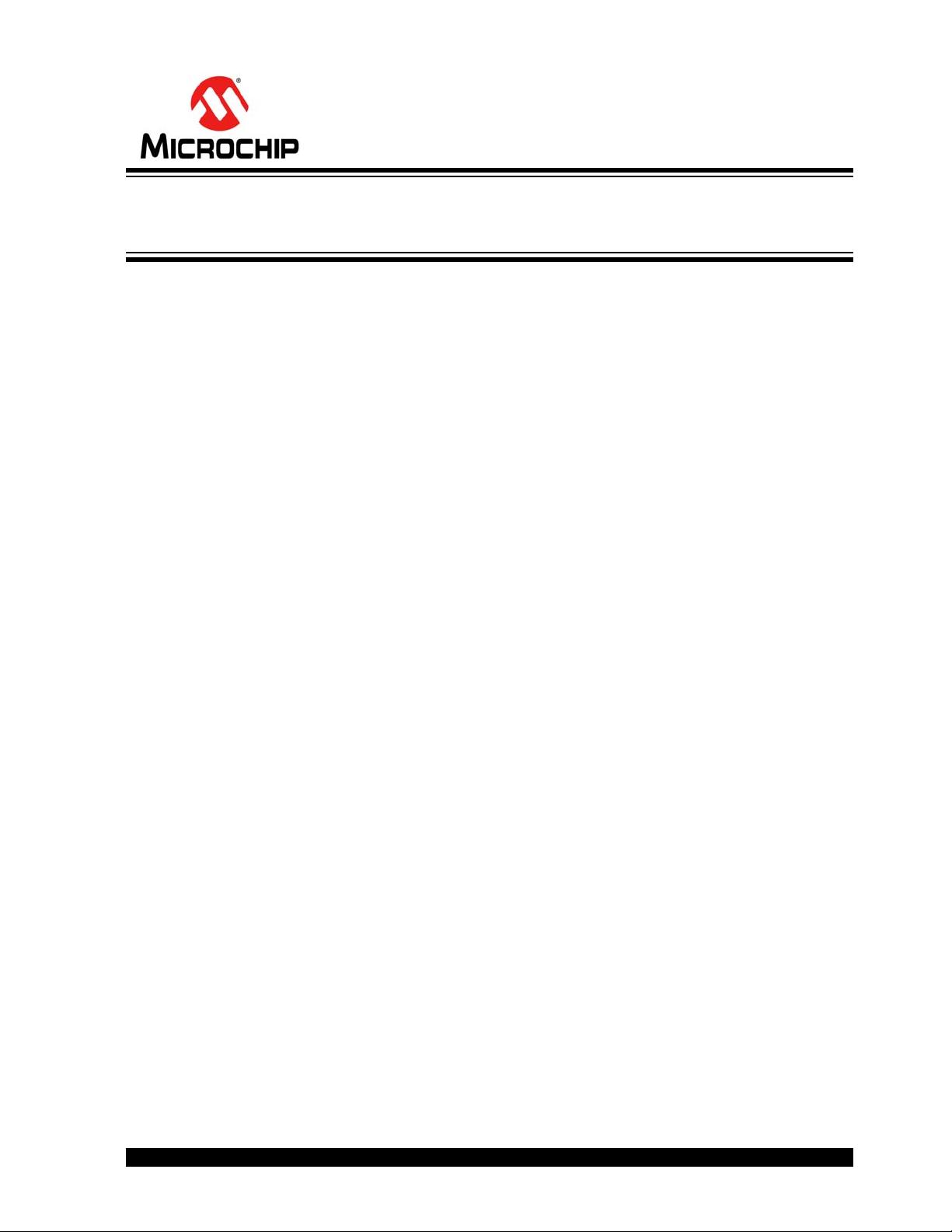 
2014-2016 Microchip Technology Inc.

DS00001783C-page 1
Product Features
•
USB-IF Hi-Speed certified to the Universal Serial
Bus Specification Rev 2.0
•
Interface compliant with the ULPI Specification
revision 1.1 in 8-bit mode
•
Industry standard UTMI+ Low Pin Interface (ULPI)
Converts 54 UTMI+ signals into a standard 12 pin
Link controller interface
•
54.7mA Unconfigured Current (typical) - ideal for
bus powered applications
•
83uA suspend current (typical) - ideal for battery
powered applications
•
Latch-Up performance exceeds 150 mA per EIA/
JESD 78, Class II
•
ESD protection levels of
nal protection devices
•
Integrated protection to
withstand IEC61000-4-2
ESD tests (

8kV contact and

15kV air) per 3rd
party test facility
•
Supports FS pre-amble for FS hubs with a LS
device attached (UTMI+ Level 3)
•
Supports HS SOF and LS keep-alive pulse
•
Includes full support for the optional On-The-Go
(OTG) protocol detailed in the On-The-Go Sup-
plement Revision 1.0a specification
•
Supports the OTG Host Negotiation Protocol
(HNP) and Session Request Protocol (SRP)
•
Allows host to turn VBUS
off to conserve battery
power in OTG applications
•
Supports OTG monitoring of VBUS levels with
internal comparators. Includes support for an
external VBUS or fault monitor.
•
Low Latency Hi-Speed Receiver (43 Hi-Speed
clocks Max) allows use of
legacy UTMI Links with
a ULPI wrapper
•
Integrated Pull-up resistor on STP for interface
protection allows a reliable Link/PHY start-up with
slow Links (software configured for low power)
•
Internal 1.8 volt regulators allow operation from a
single 3.3 volt supply
•
Internal short circuit protection of ID, DP and DM
lines to VBUS or ground
•
Integrated 24MHz Crystal Oscillator supports
either crystal operation or 24MHz external clock
input
•
Internal PLL for 480MHz
Hi-Speed USB operation
•
Industrial Operating Temperature -40

C to +85

C
•
32 pin, QFN RoHS Compliant package
(5 x 5 x 0.90 mm height)
Applications
The USB3300 is the ideal companion to any ASIC, SoC
or FPGA solution designed with a ULPI Hi-Speed USB
host, peripheral or OTG core.
The USB3300 is well suited for:
•PDAs
•
Digital Still and Video Cameras
USB3300
Hi-Speed USB Host, Device or OTG PHY with
ULPI Low Pin Interface
我的内容管理

收起

我的资源

快来上传第一个资源

我的收益

我的积分

登录查看自己的积分

我的C币

登录后查看C币余额

我的收藏

我的下载

下载帮助
资源上传下载、课程学习等过程中有任何疑问或建议,欢迎提出宝贵意见哦~我们会及时处理!
点击此处反馈