RCS 通用规范3.0
需积分: 12
126 浏览量
更新于2023-05-25
评论
收藏
3.45MB
PDF
举报
This document is intended for use as a test specification for the functionality defined in  RCC.71 RCS Universal Profile Service Definition Document v1.0 [GSMA RCC.71 UP- SDD] and  the first implementation release for Universal Profile 2.0: A2P Basic (see section 3.6) as defined in Annex D of [GSM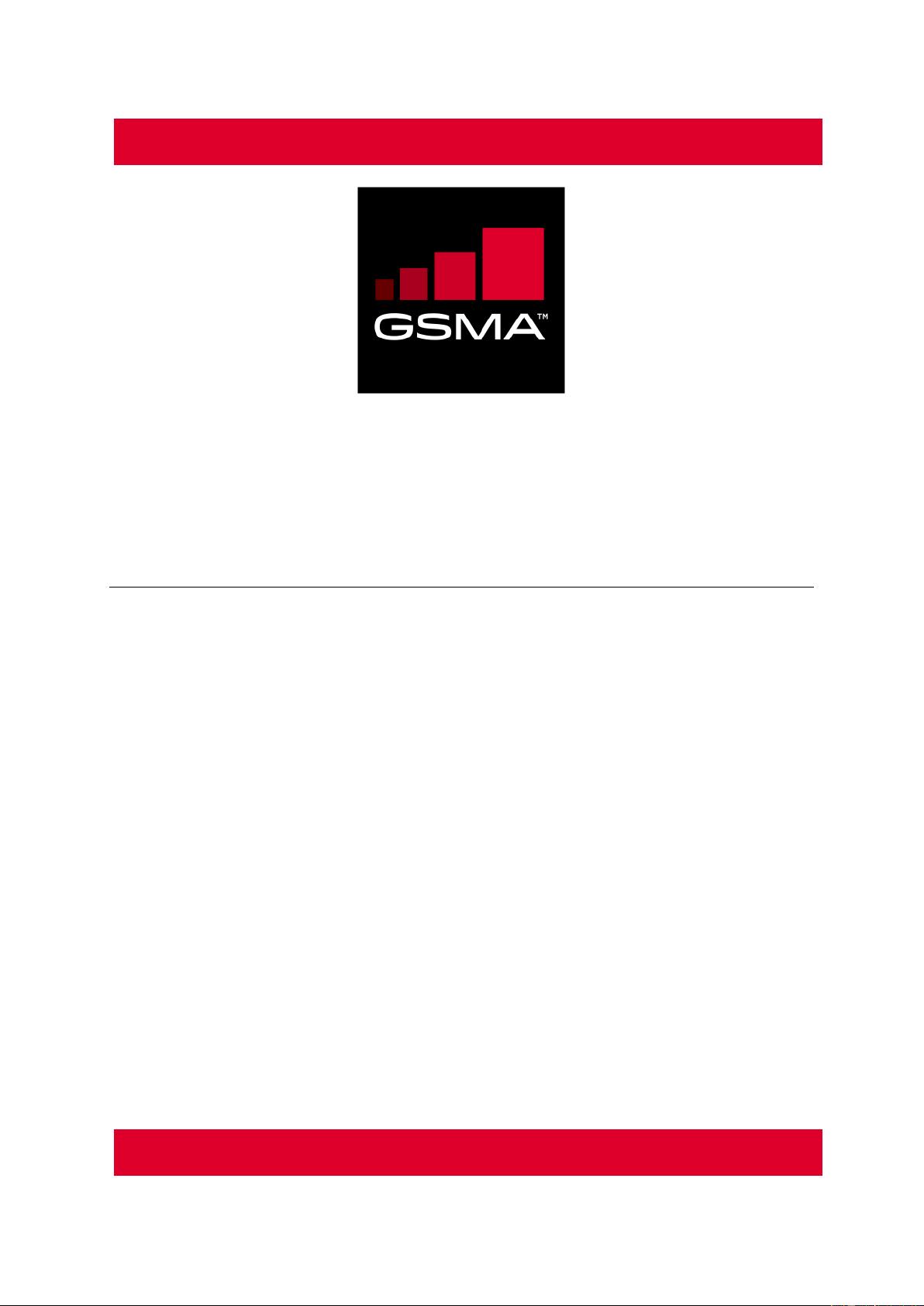 GSM Association
Non-confidential
Official Document RCC.17 - End to End Test Specification, RCS Universal Profile
End to End Test Specification, RCS Universal Profile
This is a
Non
-binding Permanent Reference Document of the GSMA
Security Classification: Non-confidential
Access to and distribution of this document is restricted to the persons permitted by the security classification. This document is confidential to the
Association and is subject to copyright protection. This document is to be used only for the purposes for which it has been supplied and
information contained in it must not be disclosed or in any other way made available, in whole or in part, to persons other than those permitted
under the security classification without the prior written approval of the Association.
Copyright Notice
Copyright ©
2020
GSM Association
Disclaimer
The GSM Association ("Association") makes no representation, warranty or undertaking (express or implied) with respect to and
does not accept
any responsibility for, and hereby disclaims liability for the accuracy or completeness or timeliness of the information contained in this document.
The information contained in this document may be subject to change without prior notice.
Antitrust Notice
The information contain herein is in full compliance with the GSM Association's antitrust compliance policy.
我的内容管理

收起

我的资源

快来上传第一个资源

我的收益

我的积分

登录查看自己的积分

我的C币

登录后查看C币余额

我的收藏

我的下载

下载帮助
资源上传下载、课程学习等过程中有任何疑问或建议,欢迎提出宝贵意见哦~我们会及时处理!
点击此处反馈