首页
Practical-time-series-analysis-master-time-series-data-processing-visualization-and-modeling-using-Python.pdf.pdf
Practical-time-series-analysis-master-time-series-data-processin...

5星
· 超过95%的资源
需积分: 18
183 浏览量
更新于2023-05-30
评论
1 收藏
11.9MB
PDF
举报
Practical-time-series-analysis-master-time-series-data-processing-visualization-and-modeling-using-Python.pdf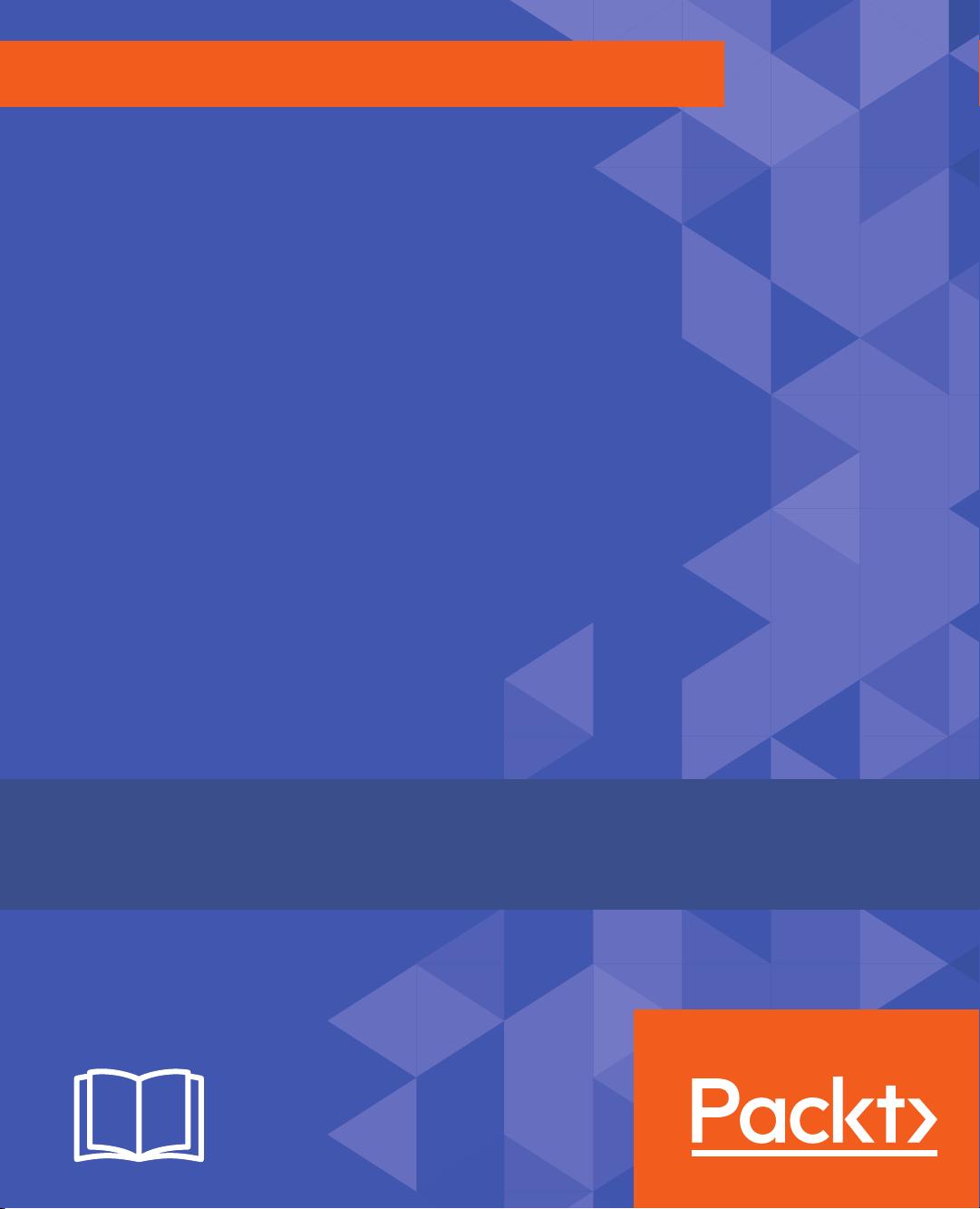 Pr
actic
al Time-Series Analy
sis
Time Series Analysis allows us to analyze data
which is gener
ated o
v
er a period of time and
has sequential interdependencies between
the observations. This book describes special
mathematical tricks and techniques which
are geared towards e
xploring the internal
structures of time series data and gener
ating
powerful descriptiv
e and predictiv
e insights.
Also, the book is full of real-life e
xamples
of time series and their analyses using
cutting-edge solutions de
v
eloped in Python.
The book starts with descriptiv
e analysis to
create insightful visualizations of internal
structures such as trend, seasonality and
autocorrelation. Ne
xt, the statistical methods
of dealing with autocorrelation and non-
stationary time series are described. This is
followed b
y e
xponential smoothing to produce
meaningful insights from noisy time series data.
At this point, we shift focus towards predictiv
e
analysis and introduce autoregressiv
e models
such as ARMA and ARIMA for time series
forecasting. Later
, powerful deep learning
methods are presented, to de
v
elop accur
ate
forecasting models for comple
x time series,
and under the a
vailability of little domain
knowledge. All the topics are illustr
ated with
real-life problem scenarios and their solutions
b
y best-pr
actice implementations in Python.
The book concludes with the Appendix, with
a brief discussion of progr
amming and solving
data science problems using Python.
•
Understand the basic concepts of
Time Series Analysis and appreciate its
importance for the success of a data
•
De
v
elop an understanding of loading,
e
xploring, and visualizing time-series
•
Explore auto-correlation and gain
knowledge of statistical techniques to
deal with non-stationarity time-series
•
T
ak
e advantage of e
xponential
smoothing to tackle noise in
•
L
earn how to use auto-regressiv
e
models to mak
e predictions using
•
Build predictiv
e models on time series
using techniques based on
auto-regressiv
e mo
ving a
v
er
ages
•
Disco
v
er recent advancements in deep
learning to build accur
ate forecasting
•
Gain familiarity with the basics of
Python as a powerful y
et simple to
write progr
amming language
Prices do not include local sales
T
ax or V
A
T where applicable
Pr
actic
al Time-Series Analy
sis
Dr. A
vishek Pal, Dr. PKS Pr
ak
ash
Master Time Series Data Processing, Visualization, and
Modeling using Python
Practical
Analysis
Dr. Avishek Pal, Dr. PKS Prakash
我的内容管理

收起

我的资源

快来上传第一个资源

我的收益

我的积分

登录查看自己的积分

我的C币

登录后查看C币余额

我的收藏

我的下载

下载帮助
资源上传下载、课程学习等过程中有任何疑问或建议,欢迎提出宝贵意见哦~我们会及时处理!
点击此处反馈