首页
Wi-Fi_Simple_Configuration_Technical_Specification_v2.0.6
The primary goal of the Wi-Fi Simple Configuration protocol is to simplify the security setup and management of wireless networks. The goal of this specification is to provide users with a method that their wireless networks can be easily protected against unauthorized access and disclosure of private information.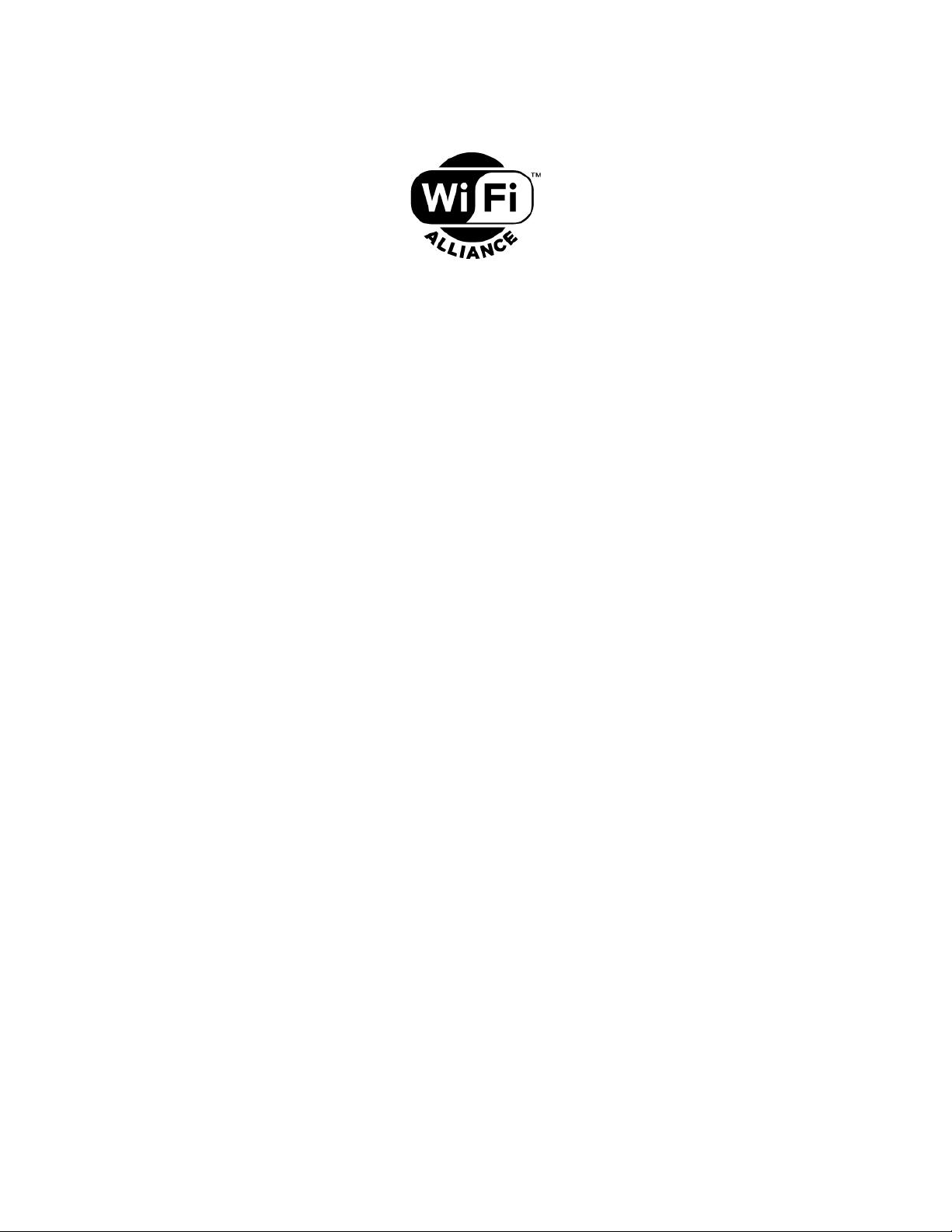 © 201
8 Wi-Fi Alliance.

All Rights Reserved.
Used with the permission of Wi
-
Fi Alliance under the terms as stated in this document.
Wi
-Fi Simple Configuration
Version 2.0.6
This document contains a specification for easy, secure setup and introduction of devices into WPA2
-
enabled 802.11
networks. It is intended to meet the requirements determined by the Wi
-
Fi Protected
Setup working group in Wi
-

Fi Alliance.
WI
-FI ALLIANCE PROPRIETARY

–

SUBJECT TO CHANGE WITHOUT NOTICE
This document may be used with the permission of Wi
-

Fi Alliance
under the terms set forth herein.
By your use of the document, you are agreeing to these terms. Unless this document is clearly designated as an approved
specification, this document is a work in process and is not an approved Wi
-
Fi Alliance specification.

This document is subject to
revision or removal at any time without notice. Information contained in this document may be used at your sole risk. Wi
-

Fi Alliance
assumes no responsibility for errors or omissions in this document. This copyright permission does not constitute an endorsement of
the products or services. Wi
-
Fi Alliance trademarks and certification marks may not be used unless specifically allowed by Wi
-

Fi
Wi
-

Fi Alliance has not conducted an independent intellectual property rights ("IPR") review of this document and the information
contained herein, and makes no representations or warranties regarding IPR, including without limitation patents, copyrights
or trade
secret rights. This document may contain inventions for which you must obtain licenses from third parties before making, using or
Wi
-

Fi Alliance owns the copyright in this document and reserves all rights therein. A user of this document may duplicate and
distribute copies of the document in connection with the authorized uses described herein, provided any duplication in whole or in
part includes the copyright notice and the disclaimer text set forth herein. Unless prior written permission has been receive
d from
Wi
-

Fi Alliance, any other use of this document and all other duplication and distribution of this document are prohibited.
Unauthorized use, duplication, or distribution is an infringement of Wi
-
Fi Alliance's copyright.
NO REPRESENTATIONS OR WARRANTIES (WHETHER EXPRESS OR IMPLIED) ARE MADE BY
WI-FI ALLIANCE AND WI-

FI
ALLIANCE IS NOT LIABLE FOR AND HEREBY DISCLAIMS ANY DIRECT, INDIRECT, PUNITIVE, SPECIAL, INCIDENTAL,
CONSEQUENTIAL, OR EXEMPLARY DAMAGES ARISING OUT OF OR IN CONNECTION WITH THE USE OF THIS
DOCUMENT AND ANY INFORMATION CONTAINED IN
THIS DOCUMENT.
我的内容管理

收起

我的资源

快来上传第一个资源

我的收益

我的积分

登录查看自己的积分

我的C币

登录后查看C币余额

我的收藏

我的下载

下载帮助
资源上传下载、课程学习等过程中有任何疑问或建议,欢迎提出宝贵意见哦~我们会及时处理!
点击此处反馈