首页
C++CLI:The Visual C++ Language for .NET
"C++/CLI: The Visual C++ Language for .NET introduces Microsoft's extensions to the C++ syntax that allow you to target the common language runtime the key to the heart of the .NET 3.0 platform. In 12 no-fluff chapters, Microsoft insider Gordon Hogenson takes you into the core of the C++/CLI language and explains both how the language elements work and how Microsoft intends them to be used. Compilable code samples illustrate the syntax as simply as possible, and more elaborate code samples show how the new syntax might typically be used. The book is a beginner's guide, but it assumes a familiarity with programming basics. And it concentrates on explaining the aspects of C++/CLI that make it the most powerful and fun language on the .NET Framework 3.0. As such, this book is ideal if you're thinking of migrating to C++/CLI from another language. By the end of this book, you'll have a thorough grounding in the core language elements together with the confidence to explore further that comes from a solid understanding of a languages syntax and grammar. "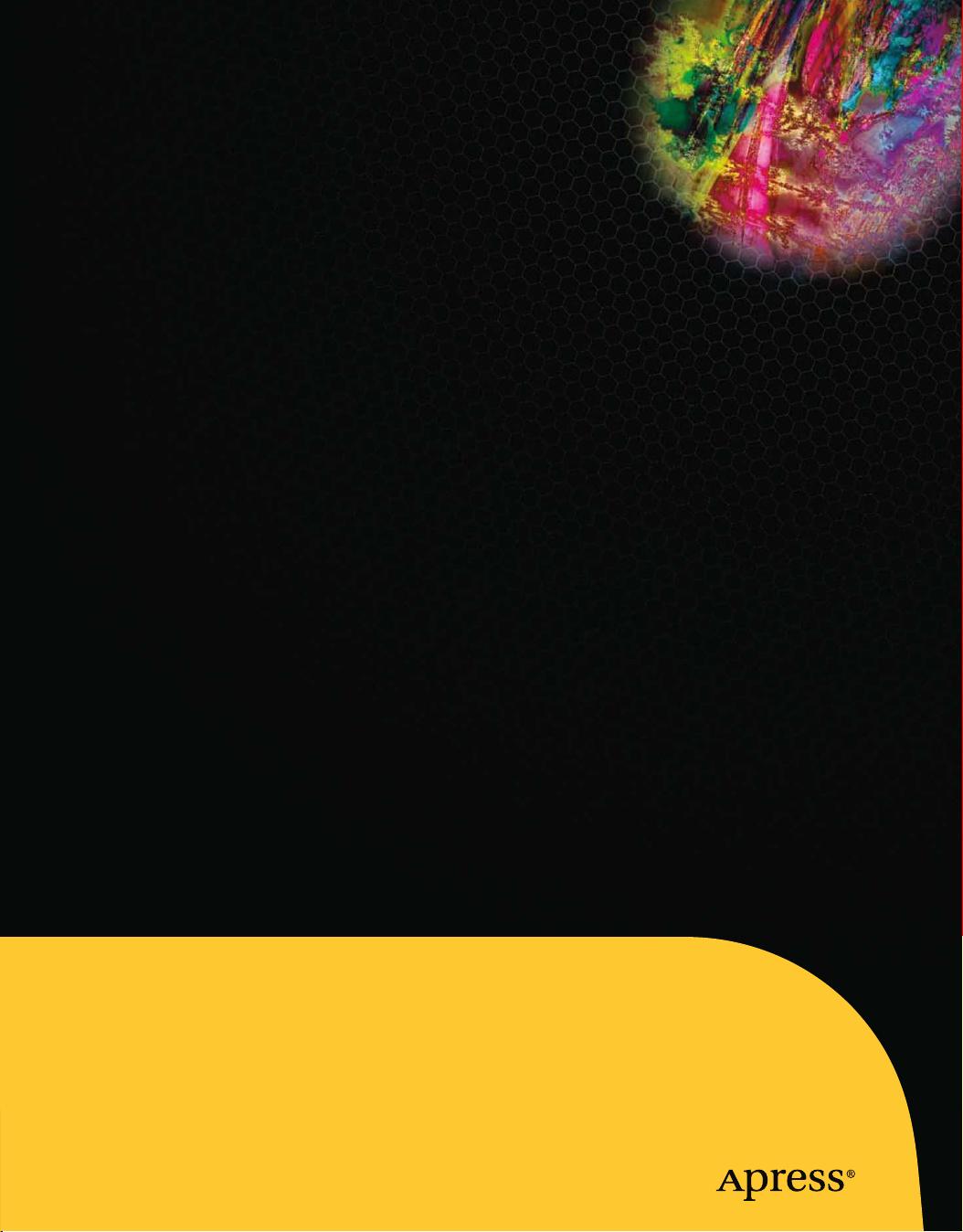 THE EXPERT'S VOICE
®
Gordon Hogenson
Foreword by Stanley B.
Lippman
Includes a quoted excerpt from "A Design Rationale for C++/CLI"
by Herb Sutter
C++/CLI
The Visual C++ Language for .NET
Unlock the power of .NET with Microsoft's new C++/CLI.
我的内容管理

收起

我的资源

快来上传第一个资源

我的收益

我的积分

登录查看自己的积分

我的C币

登录后查看C币余额

我的收藏

我的下载

下载帮助
资源上传下载、课程学习等过程中有任何疑问或建议,欢迎提出宝贵意见哦~我们会及时处理!
点击此处反馈