The GPU Pro: Advanced Rendering Techniques book series covers ready-to-use ideas and procedures that can solve many of your daily graphics-programming challenges. The third book in the series wouldn't have been possible without the help of many people. First, I would like to thank the section editors for the fantastic job they did. The work of Wessam Bahnassi, Sebastien St-Laurent, Carsten Dachsbacher, and Christopher Oat ensured that the quality of the series meets the expectations of our readers. The great cover screenshots have been provided courtesy of Crytek, GmbH. You can find the article on CryENGINE 3 on page 133. The team at A K Peters made the whole project happen. I want to thank Alice and Klaus Peters, Sarah Chow, and the entire production team, who took the articles and made them into a book. Special thanks go out to our families and friends, who spent many evenings and weekends without us during the long book production cycle. I hope you have as much fun reading the book as we had creating it. —Wolfgang Engel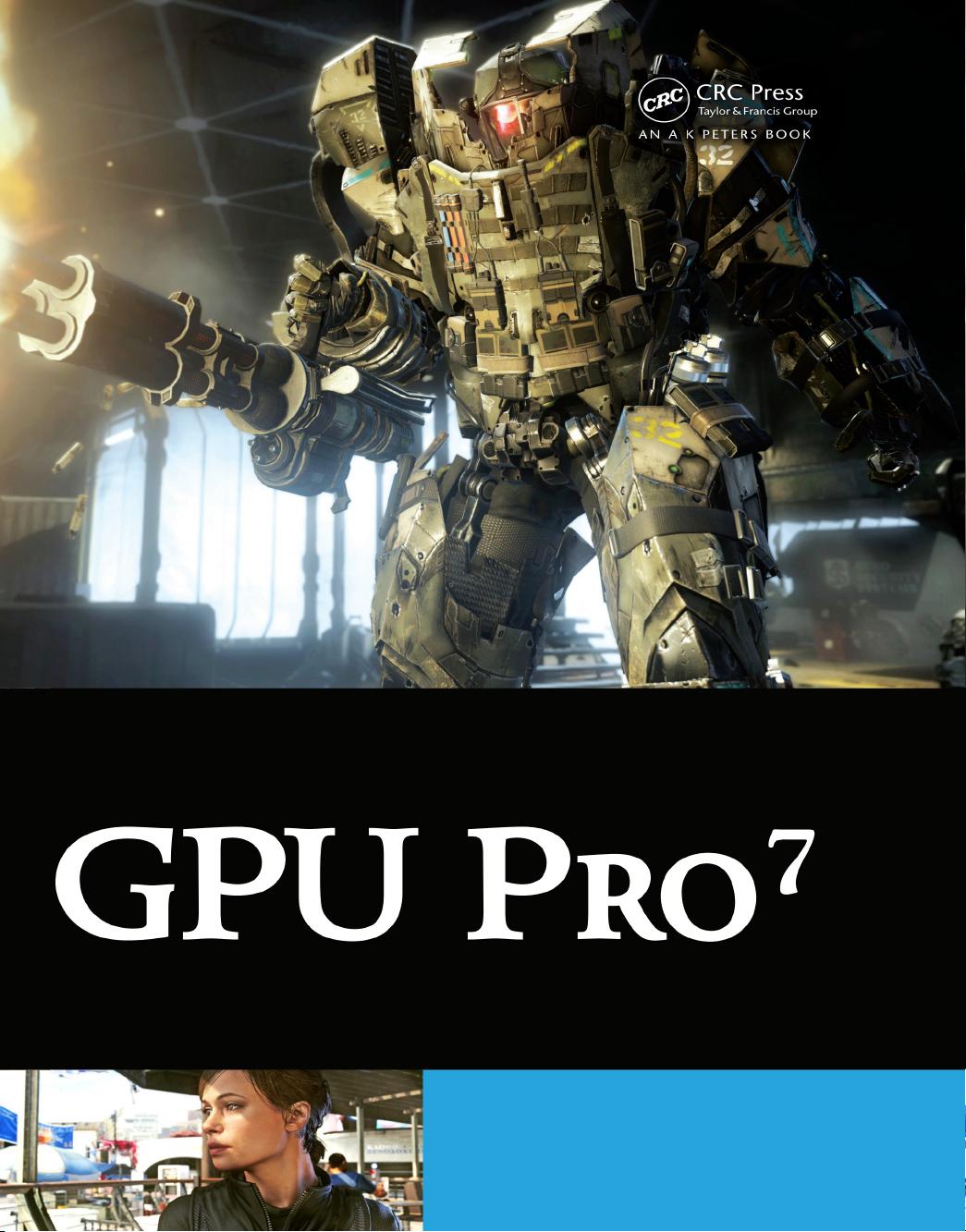 Advanced Rendering Techniques
Edited by Wolfgang Engel
A
d
va
n
c
e
d R
e
nd
e
ri
n
g T
e
c
h
n
i
q
u
e
s
The latest edition of this bestselling game development reference offers proven tips and techniques for the
real-time rendering of special
effects and
visualization data that are useful for beginners and seasoned game
and
graphics programmers alike.
Exploring recent developments in the rapidly evolving eld of real-time rendering,
GPU Pro 7: Advanced
Rendering Techniques
assembles a high-quality collection of cutting-edge techniques for advanced graphics
processing unit (GPU) programming. It incorporates contributions from more than 30 experts who cover the latest
developments in graphics programming for games and movies.
The book covers advanced rendering techniques that run on the DirectX or OpenGL runtimes, as well as on any
other runtime with any language available. It details the specic
challenges involved in creating games across the
most common consumer software platforms such as PCs, video consoles, and mobile devices.
The
book
includes
coverage
of
geometry
manipulation;
rendering
techniques,
handheld
devices
programming,
effects in image space, lighting, 3D engine design, graphics-related tools, and environmental effects. It also
includes a dedicated section on general purpose GPU programming that covers CUDA and DirectCompute
In color throughout,
GPU Pro 7
presents ready-to-use ideas and procedures that can help solve many of your daily
graphics programming challenges. Example programs with downloadable source code are also provided on the
book's CRC Press web page.
Computer Game Development
我的内容管理

收起

我的资源

快来上传第一个资源

我的收益

我的积分

登录查看自己的积分

我的C币

登录后查看C币余额

我的收藏

我的下载

下载帮助
资源上传下载、课程学习等过程中有任何疑问或建议,欢迎提出宝贵意见哦~我们会及时处理!
点击此处反馈