首页
Learning JavaScript Design Patterns V1.7.0.pdf
Learning JavaScript Design Patterns V1.7.0.pdf
需积分: 9
62 浏览量
更新于2023-05-30
评论
收藏
2.26MB
PDF
举报
Learning JavaScript Design Patterns V1.7.0. pdf 这是一本通过Javascript语言来阐述设计模式的书籍。 前面讲解的Javascript特性以及面向对象思想还是很有意思的。 由于Javascrip中的设计模式大都源自Java,所以作为设计模式入门材料还是不错的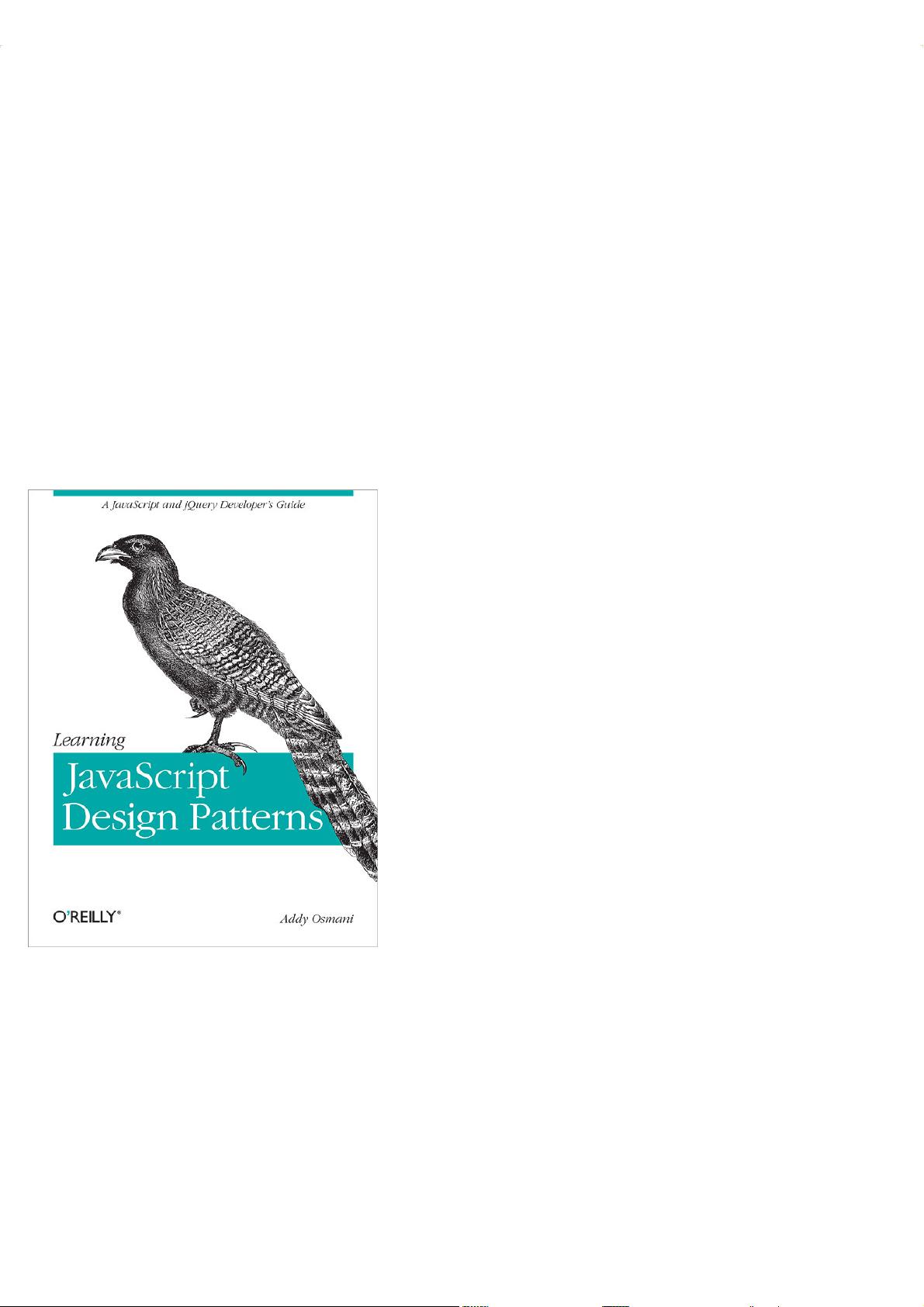 2018/6/1
Learning JavaScript Design Patterns
https://addyosmani.com/resources/essentialjsdesignpatterns/book/
1/202
Learning JavaScript Design Paerns
Volume 1.7.0
Copyright © Addy Osmani 2017.
Learning JavaScript Design Paerns
is released under a

Creative Commons Aribution-Noncommercial-No
Derivative Works 3.0
unported license. It is available for purchase via

O'Reilly

Media but will remain
available for both free online and as a physical (or eBook) purchase for readers wishing to support the
project.
Preface
Design paerns are reusable solutions to commonly occurring problems in software design. They are
both exciting and a fascinating topic to explore in any programming language.
我的内容管理

收起

我的资源

快来上传第一个资源

我的收益

我的积分

登录查看自己的积分

我的C币

登录后查看C币余额

我的收藏

我的下载

下载帮助
资源上传下载、课程学习等过程中有任何疑问或建议,欢迎提出宝贵意见哦~我们会及时处理!
点击此处反馈